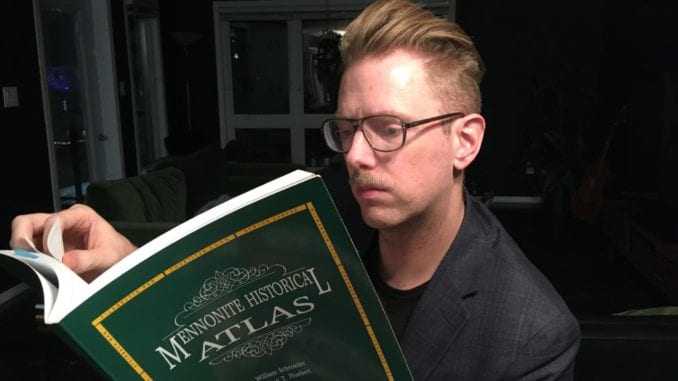 Dietschlaund, it's been a good year at the Daily Bonnet. I hope you all had a good year too, yet. Thanks for continuing to support, share, and read our posts!
Here are the top ten most popular articles of 2019. Some real surprises here. To be honest, when I write and post an article I usually how no idea how popular it will be, so these article are all over the place in terms of subject matter.
Click on the links below to refresh your memory about some of the Daily Bonnet's most read articles of 2019!
10. Mennonite Woman Challenges Marie Kondo to Cleaning Competition – In early 2019 Marie Kondo took Netflix by storm and Mennonites, known for their housekeeping abilities, would not let Kondo take all the credit!
9. Mennonite Woman Arrested for Stealing Her Neighbour's Ham – Watch out, Sush Janzen is at it again!
8. Confused Hollywood Star Candice Bergen Shows Up at House of Commons in Ottawa – I'm sure this is not the first time that Portage-Lisgar M.P. Candice Bergen, who read Daily Bonnet articles in the House of Commons earlier in the year, and Murphy Brown's Candice Bergen, have been mixed up. Has anyone ever seen them in the same room together?
7. Thousands of Mennonites Barely Clinging to Life During Roger's Golden Syrup Shortage – A real life Golden Syrup shortage this year caused many Mennonites to turn to inferior syrups. The consequences were disastrous!
6. Winnipeg Woman Enters Rehab With Honey Dill Sauce Addiction – Honey dill sauce addiction is known to affect one in three Manitobans. Please seek help now!
5. Entire Province of Manitoba to Call in Sick Tomorrow – The Winnipeg Blue Bombers won their first Grey Cup in 29 years! It only makes sense that absolutely no one showed up to work the next day. Even the Mennonites!
4. Manitoba Beaches to Open This Weekend After Temperatures Soar to -15! – Yes, it's true, we do have beaches. Some of them even contain sand.
3. Dustin Byfuglien Retires from NHL to Work on Mennonite Farm – We've been wondering what happened to him.
2. Jazz Festival Accidentally Books Jazz Artist – Believe it or not, this article "went viral" in the jazz world. This is surprising because, as we all know, Mennonites have nothing to do with jazz. Too much sax!
1. Trump Offers to Buy Newfoundland from Canada – Earlier this year, Donald Trump attempted to buy Greenland from Denmark. It only makes sense he'd try to buy Newfoundland as well. It's only a matter of time before he tries to buy Sommerfeld.