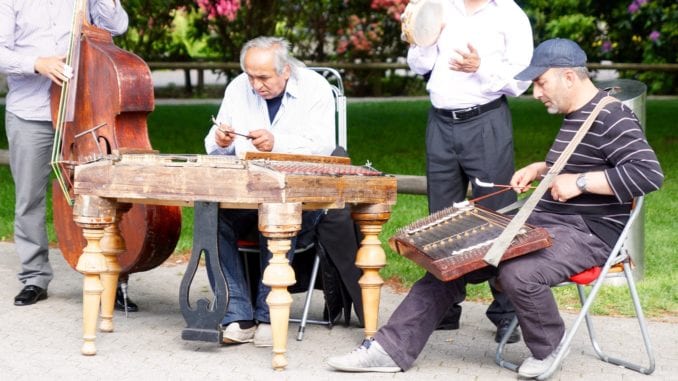 NEW YORK, NY
Despite the fact that the last ten years were undoubtedly the worst such span in popular music history, music critics have been forced by their editors to come up with 'Best Albums of the Decade' lists.
"I've been scouring the record selection at MCC thrift stores for something, anything, to fill up that list," said music critic Andy Klassen. "It was difficult, but I managed to find a recording of the Wiebe Family Singers that doesn't sound off-key…at least it's not too bad."
After not being able to find a single album that was any better, music critics around the globe have declared the Wiebe Family Singers' debut album Picking up the Wiebes as the best album of the decade.
"We're not actually saying it's good. It's not. But what else is there?" asked Klassen. "Where's the Bob Dylan or Jimi Hendrix or Aretha Franklin of this generation? There isn't one. Well, except for the Wiebes I guess."
The Wiebe Family was very excited for the honour and were not in the least bit surprised.
"We didn't sell a lot of copies-mostly to relatives-but I've got to say, I've been listening to the radio these days, too, and I get why we won the award," said Mr. Wiebe. "There wasn't much competition."
Second on the list was Just a Closer Walker With Thee by the Rosenort Manor Choir. The album was praised for being "not really all that good, but better than anything the popular music industry came up with in the last ten years."