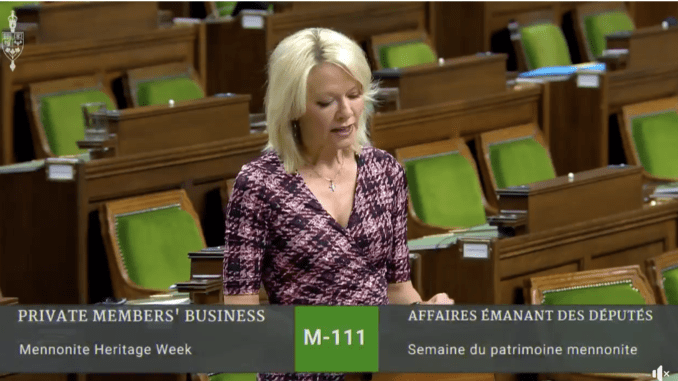 OTTAWA, ON
Okay, like, for real. On May 28, Hon. Candice Bergen, Member of Parliament for Portage-Lisgar, spoke in support of a motion to establish a Mennonite Heritage Week. During her speech, she discussed various aspects of Mennonite culture worth celebrating, including our sense of humour. She ended her speech by reading a selection of Daily Bonnet headlines.
There was even a little bit of Parliamentary drama, when she ran out of time and had to get permission from the Speaker of the House to continue…reading Daily Bonnet headlines! Ha ha!
Check it out!
I can honestly say when I started the Daily Bonnet in 2016 I would have never imagined the website would be mentioned in the House of Commons! It's quite the honour. Thanks, Candice!