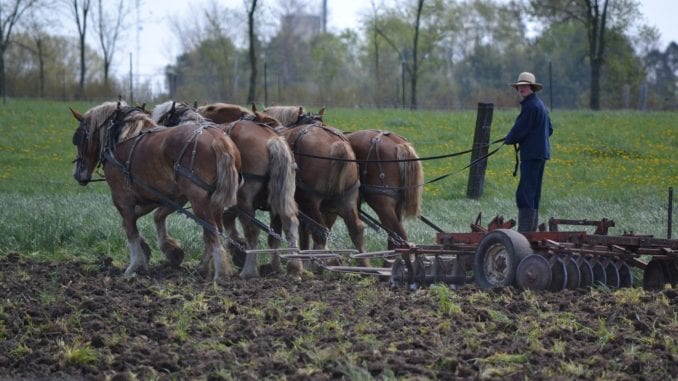 WINNIPEG, MB
Mysteriously absent from the Winnipeg Jets lineup so far this season, rumours have surfaced that Dustin Byfuglien is contemplating retirement to pursue his lifelong dream of working for minimum wage on a Mennonite farm.
"He's already been spotted working the combine out near Kleefeld," said hockey insider Bob McKenzie. "I hear the Koops have offered him $7.50 an hour plus a bowl of puffed wheat every morning."
Byfuglien reportedly spends his coffee breaks taking snapshots with solidified horse droppings, just in case he gets a chance to hit the ice again.
"Oba yo, this is the life for me," said Byfuglien. "The EMCers want me for the tournament this winter, so you know, I've got to stay in shape."
Byfuglien has been living at the Koops until he can find a place of his own, and has already established himself in the community.
"You should have seen that check he laid on Mr. Thiessen," said Timothy Koop. "With Byfuglien on our side, we'll be winning church hockey tournaments for decades!"