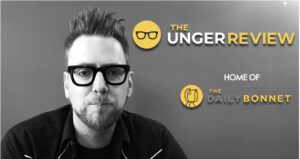 The Unger Review (or just Unger Review if you prefer the pun) is a satirical news site by Andrew Unger. The Unger Review is home to The Daily Bonnet, your trusted source for Mennonite satire, as well as all sorts of other satirical writing by Andrew.
Apart from the names of local and international celebrities, all characters and situations presented are entirely fictitious.
We thank you for your interest, but we don't have the oxen-power to accept submissions of ideas or articles. You can, however, try your luck in our Headline Contest.
Editor: Andrew Unger
Assistant Editor: Erin Koop Unger
Contact: contact@ungerreview.com
For non-satirical information about Mennonites in Manitoba, check out our sister site, Mennotoba.com