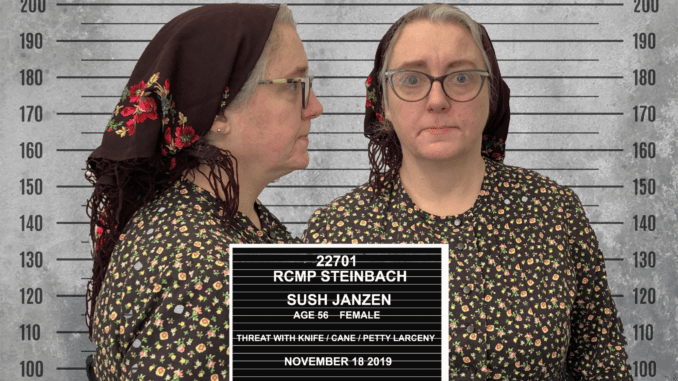 STEINBACH, MB
Local woman, Sush Janzen, has been arrested by Steinbach RCMP this week for allegedly stealing her neighbour's schinkjefleesch and threatening a police officer with her cane yet.
"He says that I salted him," explains Janzen, "but there's just no way, since I didn't even have any salt with me or even pepper once."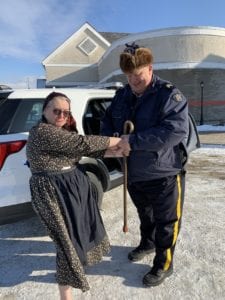 Janzen is believed it be an employee of the Mennonite Heritage Village and locals are taking the matter very seriously.
"This looks no good at all. What will they think of us in Vankla or Gruntal yet?" explained Mrs. Wiebe, a friend of Sush's. "We've got to get that woman out of jail before it's a real embarrassment and the neighbours start to gossip."
Janzen has been rotting away in jail for the past few days and is currently looking for help to pay her bail money.
"I really need some help yet. Here I am stuck in jail," said Janzen. "I tried offering an ice cream pail of ammonia cookies, but for some reason they said they wouldn't take it."
You can help get Sush out of jail by donating here !