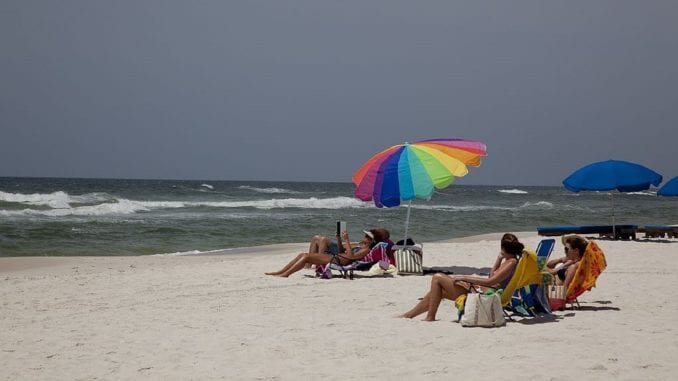 LAKE WINNIPEG, MB
Manitobans have been sporting swimwear this entire week after temperatures reached daytime highs of -15 degrees celsius. The temperatures are so unseasonably warm that beaches will be opening early this year.
"It'll be nice to get in a swim this February," said a swimsuit-wearing Mr. Plett. "Maybe I'll even take the kids out waterskiing this weekend."
Mrs. Doerksen, on the other hand, has already been sunbathing in her backyard.
"Got to work on my tan," said Mrs. Doerksen. "I know my bikini is really distracted for Earl as he shovels the snow off the roof, which is why I always make sure he wears a safety harness."
Her husband Earl, however, says he's having trouble strapping on the harness when he's only wearing his Speedos.
"It's so hot out, I can't bear to wear anything more," said Earl. "Gosh, I love Winnipeg summers!"
Locals are being reminded that they better sign up quick after church this Sunday if they want to get a spot on the local Mennonite church beach volleyball league.