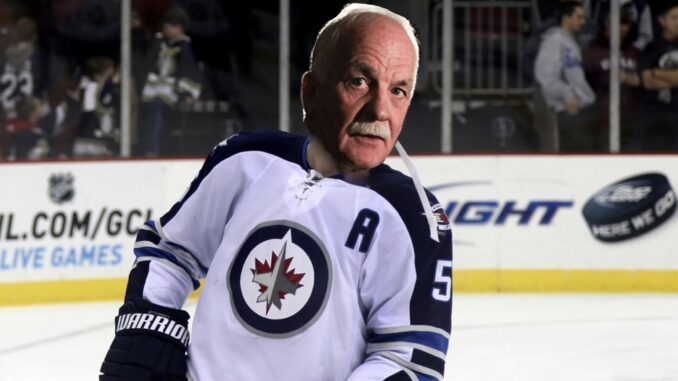 WINNIPEG, MB
Rumours have been swirling for weeks that Chicago Blackhawks superstar Jonathan Toews might be on the trading block, and what better place for him to land than in his hometown of Winnipeg. Unfortunately a mixup in paperwork has seen Vic not Jonathan added to the Jets' lineup.
"Sorry about that. My bad," said Jets GM Kevin Cheveldayoff. "Hey, look on the bright side. We only had to give up Josh Morrissey, Pierre-Luc Dubois, and a couple of first round draft picks to get him."

Former federal politician Vic Toews, 70, had been out of the limelight for years settling into the quiet life of a provincial judge, but says he's happy to be joining up with the Jets.
"I spoke with him earlier this morning and he's already acquired a pair of skates at Canadian Tire," said Cheveldayoff. "The excitement is palpable. I think with Vic Toews on our team, we really have a shot this year."
Meanwhile, Jonathan Toews is still waiting to be traded, hopefully not to the Court of King's Bench.
"That's last on my list," said Jonathan. "Even lower than Edmonton."
As for Vic, he will become only the second Paraguayan-born NHL player after Willi Plett and says he has big hopes that even at 70-years-old, he's never too old to win a Calder Trophy as Rookie of the Year.
(photo credit: Lisa Gansky/modified/CC)