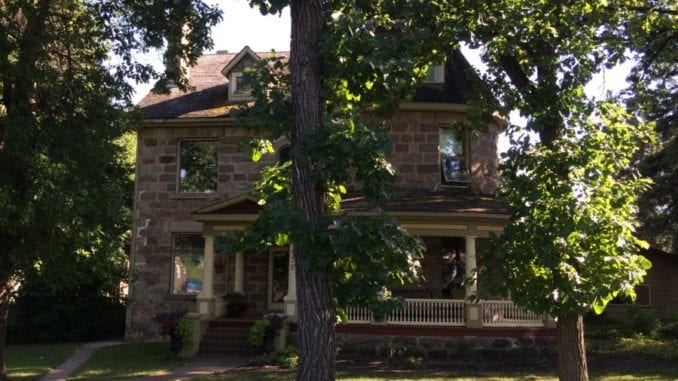 MORDEN, MB
Prince Harry and fiance Meghan Markle have announced Morden, Manitoba as the location of their 2018 summer wedding. The couple was attracted to the small Manitoba city by the abundance of castle-like buildings and the chance to see Bruce the Mosasaur in person.
"There were rumours going around it might be Westminster Abbey or St. Paul's," said royal watcher Agnes Smythe, "but I've just confirmed the locale to be Bella's Castle and Tea House in Morden. The couple liked the fact it was just across the street from the Quilter's Den and a stone's throw from Giant Tiger."
Harry and Meghan, dressed incognito as a Mennonite couple from Chihuahua, scoped out the town during last summer's Corn and Apple Festival.
"I was surprised they weren't recognized. Harry's already got the beard, so all he needed was a pair of suspenders and some knackzoat," said Smythe. "I have to say, though, Meghan Markle looked absolutely ravishing in her flower dress and rollerblades."
The wedding is expected to attract people from around the world, including neighbouring Winkler.
"Oba, I tink I'll finally shack out Morden once," said Winklerite Corny Berg. "Af the Prince tinks it's a good place, dan maybe it's good for me and my cousins for sure yet."
The royal couple plans to spend their honeymoon in a pup tent somewhere in the Pembina Valley.