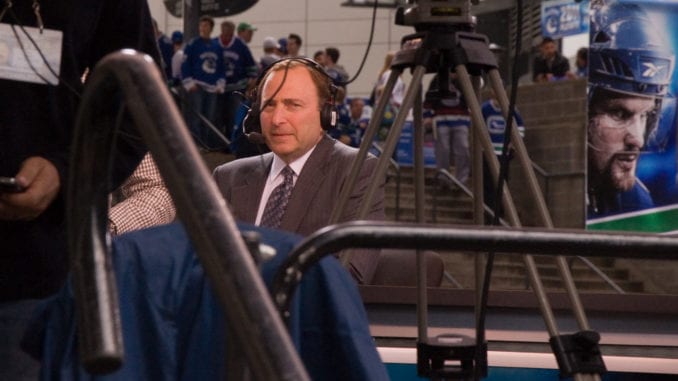 TORONTO, ON
American hockey phenom Gary Bettman was recently inducted into the Hockey Hall of Fame. Perhaps the most-loved player of his generation, Bettman amassed more points than any other Winnipeg Jets player from 1997 to 2010.
"The man's puck handling was incredible," said Bettman fan Peter Plett. "I mean in the late nineties, he clearly outshone any other Jets player."
Bettman's career highlights also include leading the Quebec Nordiques in assists for the past twenty years and leading the Minnesota North Stars in goals from 1994-1999.
"Move over Gretzky. The impact this awkward little man from Queens has had on the game of hockey is unrivalled," said Plett. "I'm not surprised he's in the Hall of Fame. I think he'll go down as one of the greatest Hartford Whalers of the last two decades!"
Bettman says he is very proud of his accomplishments and is equally impressed with his bust that was unveiled in a ceremony earlier today.
"My compliments to the sculptor. I think I come across very handsome," said Bettman. "I would have left off the devil horns myself, but, over all, great work!"
Bettman is also making plans to move the Hockey Hall of Fame from its home in Toronto to some place in Arizona where no one will visit it.