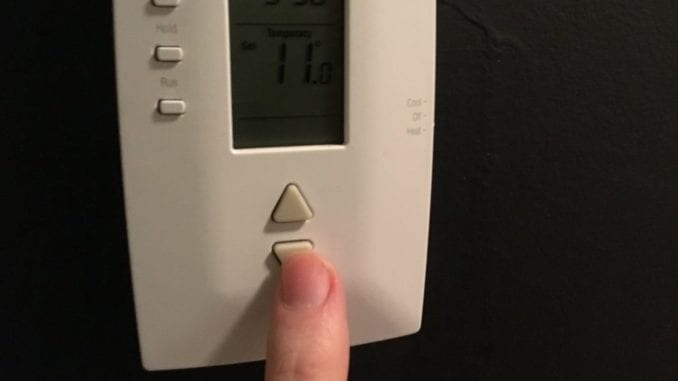 WINKLER, MB
The Doerksen family of Winkler have been wearing their long underwear a lot this winter, thanks to Mr. Doerksen's insistence that "no one better touch that darn thermostat!"
"They keep raising the hydro prices!" exclaimed Mr. Doerksen. "That means we're all going to have to bundle up a little."
Mr. Doerksen and his wife Melinda slept soundly last night in their Canada Goose parkas, while the kids didn't bother to take off the ski pants at night…nor even their Sorel boots.
"Just imagine you're sleeping in a sod hut like our grandparents did," said Mr. Doerksen. "Anyone who complains about the cold has cash-and-carry duty for a month!"
Mr. Doerksen estimates he saves between ten and twenty dollars each winter using this method.
"And that money goes directly to a worthy cause," said Doerksen. "Replacing the missing knipsers on my crokinole board."
The Doerksen family also reportedly spends between two and three thousand dollars a year on outerwear.