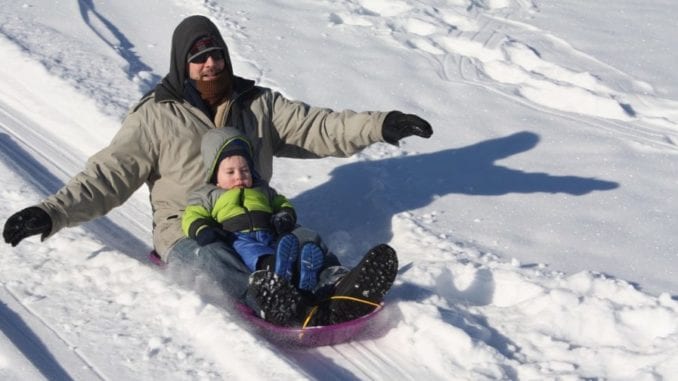 STEINBACH, MB
For almost four decades, the Hieberts of Steinbach have made an annual trip to Abe's Hill to toboggan and break arms together as a family. This year was little Dylan's first trip to the notorious Steinbach sledding hill and it did not disappoint.
"Dylan got pretty lucky," explained Mrs. Hiebert. "He broke his arm and twisted an ankle on his very first trip! It took his sister Stephanie a few visits to the hill before she finally injured herself."
The first Hiebert to break an arm on the hill was father Dwayne, who was just a child at the time, when he broke his left arm back in 1986.
"It simply isn't winter until someone ends up in the Bethesda Hospital," said Dwayne. "Lately I've taken to build ramps and jumps to make absolutely sure someone gets hurt."
Dwayne says plastic sleds and wooden toboggans are perfect for hurting yourself, but if you really want to guarantee success, nothing beats a GT Snowracer.
"If you start from the top and really give it some oomph you can usually get some air and hit a tree or something," said Dwayne. "I also recommend one of those giant tractor inner tubes. You've got very little control on those things and are bound to get your foot caught underneath and twisted around in an awkward position. It's great!"
After a couple hours at Abe's Hill, the Hieberts decided to head home and enjoy a few mugs of hot chocolate, which they carefully cradled with their good hands.