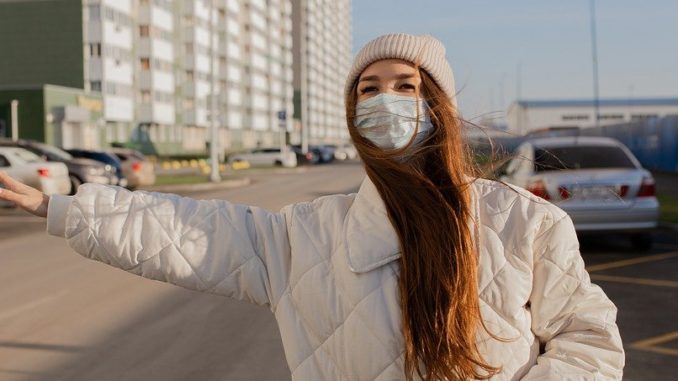 SASKATOON, SK
Local woman Rachel Driedger, 23, doesn't bother to take her face mask off, even when she's outdoors, not with temperatures dropping to -20 this week.
"It's better than a scarf," says Driedger. "I figure the warmth of my own breath on my face has at least twice the thermal protection value of one of Oma Driedger's knitted scarves."
Driedger says she still wears Oma's scarf around her neck just to be nice, but for her, nothing beats a medical-grade paper mask for protection against bitter Saskatchewan winters.
"People look at me funny," said Driedger. "But I don't mind. At least my face is warm."
Driedger says she usually takes her face mask off when she's indoors, except when Oma Krahn is paying a visit.