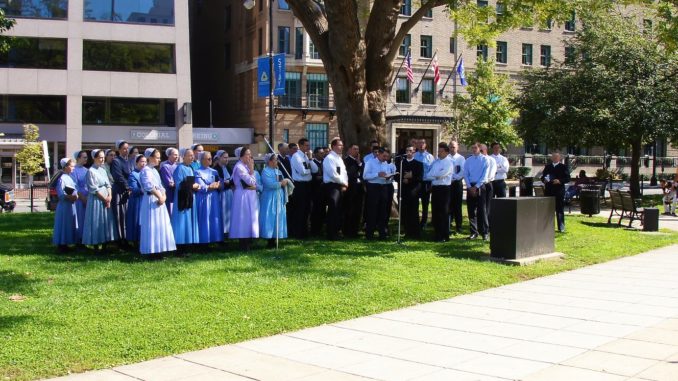 ST. JACOBS, ON
It's Mennonite Heritage Week once again and that means all Canadians are welcome to join us as we refrain from drinking and dancing all this week.
"It's going to be to most sober and somber celebration Canadians have ever seen," said Mr. Martin of St. Jacobs. "We're commemorating this special week by reading through the entire Book of Leviticus and drinking tap water."
Non-Mennonite Canadians have shown great enthusiasm for the week.
"I'm excited to learn all there is to know about being Mennonite," said Toronto woman Jessica MacDonald. "I just hope I can sew that flower dress in time for the fashion show."
Communities across the country will be holding public events where folks can come and sit around not dancing. At least one Canadian man, however, is not keen to participate.
"I don't really know, but I'm concerned all this tee-totalling might be cultural appropriation," said Wayne Partridge of Moncton. "I don't want to offend anyone, so I'm going to play it safe and down a few bottles of Keith's every evening this week."
Mennonite Heritage Week continues right up until Election Day after which time absolutely everyone's going to need a drink or two.
(photo credit: Ted Eytan/CC)