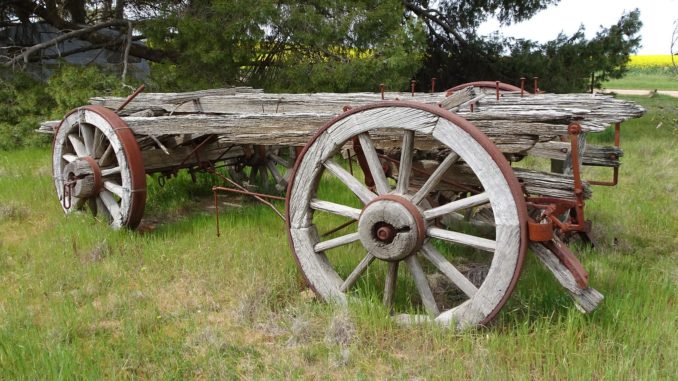 LEAMINGTON, ON
Mr. Kliewer of Leamington is always the last one in town to put on his winter tires, usually waiting until there's at least three feet of snow at minimum.
"Mennonites don't need any vinta tires," explained Kliewer. "The only reason I even put them on is to save on the auto insurance."
At first Kliewer tried out a few home remedies rather than spending the cash at Canadian Tire.
"A couple layers of zoat always provides some good traction," said Kliewer. "I also find that if you drive the truck through the field just after the manure spreader's been by, you get a nice coating on the tires that'll last you well into January."
Eventually, though, the pressure from his wife Lois was just too much and Kliewer caved and got himself some real vinta tires.
"A Pennsylvania Dutch friend hooked me up," said Kliewer. "They've had a tried and true method ever since they came to Ontario on their conestoga wagons."
Kliewer had reportedly been involved in fifteen collisions by the end of his very first week with his new tires.