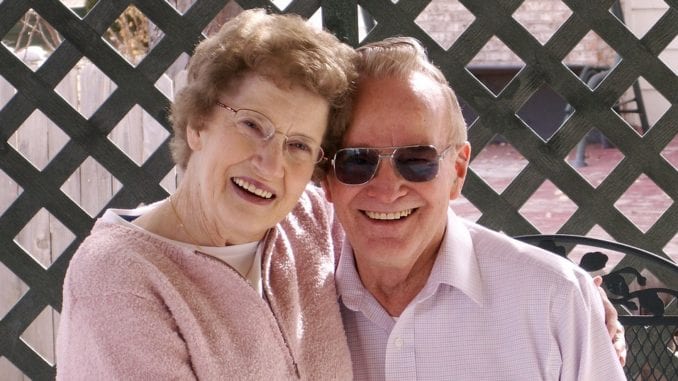 WINNIPEG, MB
Ruth and Arnold Dueck of Altona were invited to a baptismal service in the Fort Garry neighbourhood of Winnipeg this past Sunday, but found the wide array of Mennonite churches in the area rather confusing. The couple visited both Fort Garry Mennonite Brethren and Fort Garry Evangelical Mennonite Church before realizing they really were supposed to be at Fort Garry Mennonite Fellowship the whole time.
"Those Fort Garry Mennonite churches sure had me baffled," said Mr. Dueck. "We pulled up to the Fort Garry MB lot around 10 o'clock and had a cup of coffee in the lobby before Ruth turned to me and said 'Oba, Arnold, I think we've got the wrong Fort Garry Mennonite church yet!'"
Apparently Mrs. Dueck had noticed the immersion tank at the front of the sanctuary and knew they were in the wrong place.
"We're here to see someone get poured not dunked," said Dueck. "So, we headed over to the Fort Garry EMC, but as it turns out the Reimers weren't there either."
Exasperated and exhausted, the couple finally made their way to Fort Garry Mennonite Fellowship where there anxious friends, the Reimers, awaited their arrival.
"The service was nearly over by the time we got there," said Dueck, "but we did get to sing one hymn together, which was absolutely lovely…albeit a little fleeting."
The couple plans to visit Fort Garry EMMC, Fort Garry BMC, Fort Garry EMB, and the Fort Garry Brewing Company during their tour of Fort Garry churches next Sunday.