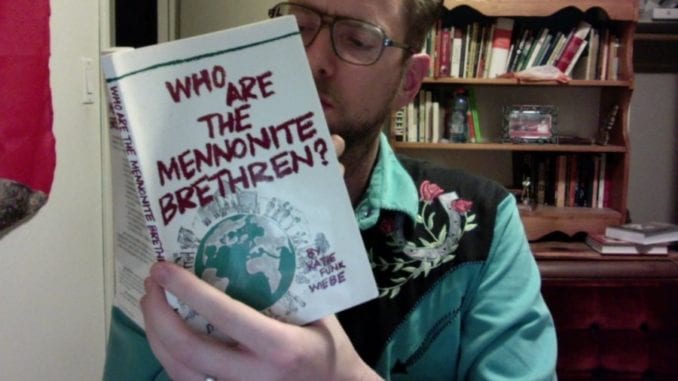 Happy New Year! 2017 was the first full year of the Daily Bonnet, (we started in May 2016), and during the past year we had more than three million visits to the site!
The site has also become quite global. The top ten countries for Daily Bonnet readers are: 1) Canada 2) USA 3) Mexico 4) UK 5) Australia 6) Belize 7) Netherlands 8) Paraguay 9) Germany 10) India. But we also have followers everywhere from Egypt and Tanzania to Iraq and Norway.
Thanks, everyone!
The article that generated the most conversation on Facebook in the past year was this one about refugees. It's always great to see when satire can spur on serious conversations. The article that got the most "likes" on Facebook was the one about Mennonite Grandmas acting as surveillance cameras. However, in terms of people actually clicking and reading the articles, the most popular articles of 2017 were:
10) Mennonite Texting Abbreviations: From LOL to WTF  – A very helpful guide for Mennonite parents!
9) The Proper Pronunciation of Common Russian Mennonite Surnames – Since posting this I've continued to add names to the list, so you can check to see if your favourite mispronounced Mennonite name is on the list!
8) Mennonite Man Excommunicated for Switching to John Deere – Mennonites take tractors pretty seriously!
7) Trump Deploys Aircraft Carrier to Attack Canadian Dairy Cows – Daisy and Betsy are still scared!
6) Top Ten Most Badass Russian Mennonite Surnames – The most badass thing about Mennonites are some of our surnames.
5) Guy Fieri Quits Show After Discovering Mennonite Food – Who wouldn't?
4) How to Tell if a Mennonite Lady is Flirting with You – This has always been a mystery.
3) A Glossary of Mennonite Profanity – Or 'How to Get Your Mouth Washed Out With Soap.'
2) Dutch Blitz Tournament Results in Hundreds of Casualties – This one was based on a real life incident at a Bergman gathering.
1) Mennonite Biker Gangs Clash with Hells Angels at Sturgis – This one was "fact-checked" by Snopes.com. I still think it's pretty hilarious that anyone thought this might be real.