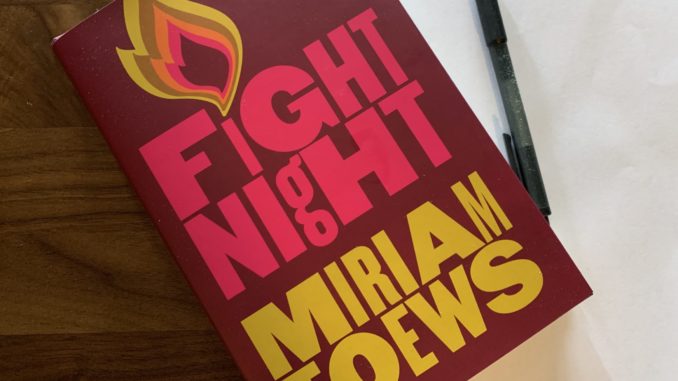 STEINBACH, MB
Even though he has no intention of reading it, local man and avid Danny Orlis reader Mr. Klippenstein, 71, is absolutely certain he knows all there is to know about Miriam Toews' new novel Fight Night and is preparing his angry letter to The Carillon News as we speak.
"Oba, that Miriam, always coming up with new things to write yet," said Klippenstein. "I don't know what's with these writers. When will they learn that enough is enough? I mean, aren't there enough books out there in the world? I'm still trying to make my way through the complete writings of Bernard Palmer…"
Klippenstein has heard much of this Miriam Toews from various news articles, as well as the chatter at local cafes and church lobbies.
"I've heard she's always out to make us look bad," said Klippenstein, penning his furious letter. "She's even worse than the Winnipeg Free Press."
Klippenstein promises to not read the book, but plans to give his thorough review of the novel at the next church board meeting.