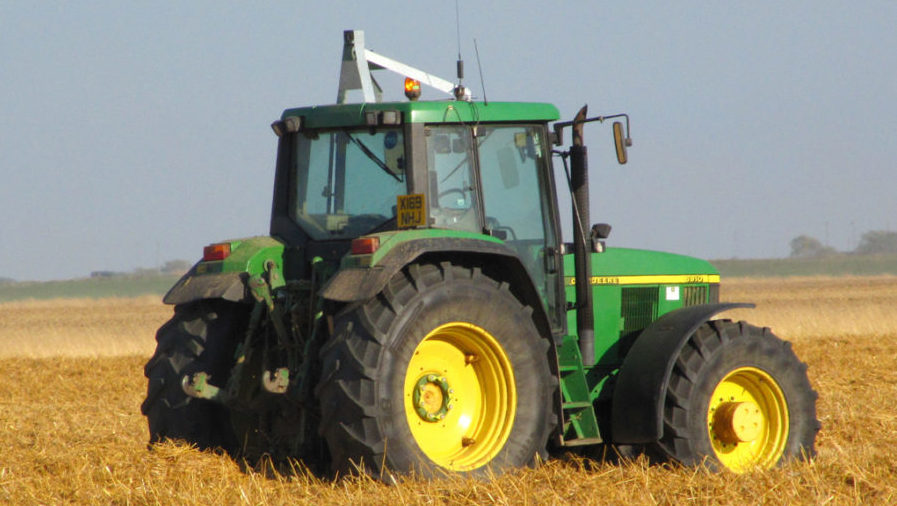 WARMAN, SK
Local flax grower, Dwight Schultz, was excommunicated from the MEMC Church this past Sunday after he refused to submit to church authority and replace his John Deere tractor with a Massey Ferguson.
"We here at the MEMC church believe that the Massey is the only truly righteous tractor," explained elder Herman Unrau. "The John Deere is far too worldly and not nearly reliable enough. That's why all the MMBs across the street use it."
Schultz claimed he was unaware the church had such a hardline stance against John Deere tractors, but could not afford to make the switch.
"I've already made five payments on the John Deere," said Schultz. "Plus, the elders have not been able to show sufficient scriptural support for their anti-Deere position."
The church elders claimed the Bible speaks very clearly against people, like Schultz, who just choose to "go their own way," and after three or four minutes of deliberation decided to excommunicate Schultz and his entire family.
"I guess we'll go to the MMB church," said Schultz. "It's a caring congregation where they allow anyone regardless of what tractor you happen to drive."
Dwight Schultz later discovered the MMB church has a very strong tradition of canola growing and that he, as a flax farmer, was not welcome there either.
(photo credit: Dan Davison/CC)