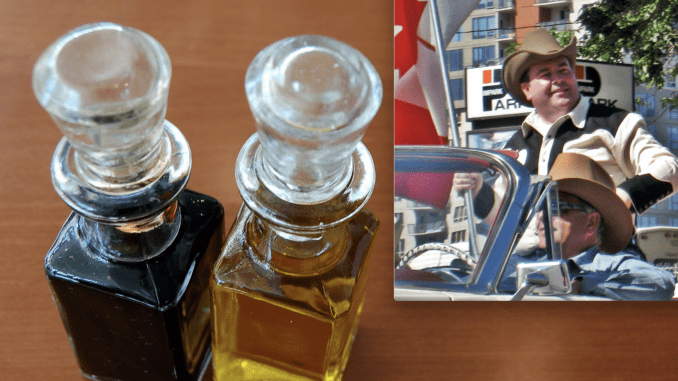 EDMONTON, AB
Representatives from the vinegar industry are feeling pretty darn neglected as Alberta Premier Jason Kenney seems to be spending all his time defending oil.
"He's just oil this and oil that. I get it. That stuff's dang tasty, but, geez, he could use some balance," said chief vinegar representative Michael Schmidt. "Focaccia just ain't the same without a nice balsamic."
According to sources, Kenney has reportedly been seen frequenting one of those oil and vinegar tasting stores.
"But all he does is just stock up on rosemary-infused extra virgin," said Schmidt. "That man's got an oil problem, let me tell you."
Recently, Jason Kenney's Facebook page has been full of recipes for giving your Greek quinoa salad an extra bit of zest or selecting the perfect accompaniment to your fresh mango coleslaw.
(photo credits: Sergei 5 of 7/CC)