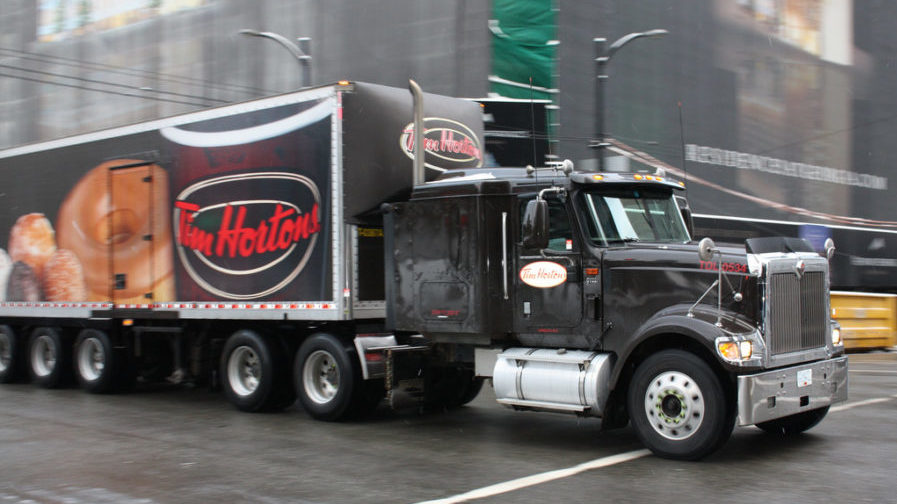 STEINBACH, MB
Empty since being purchased and shut down by national grocery chain Sobey's, the old Safeway store in Steinbach is rumoured to be turned into Canada's largest Tim Hortons restaurant.
"There already is a regular sized Tim Hortons right next door," explained spokesperson Michelle Pankratz, "but now people will have options. Go and get your double double from the normal Tim Hortons, or fill the back of your pickup truck with steaming hot java at the new giant location."
The new store, which is said to specialize in bulk items, will be like the Costco of Tim Hortons, and will open this August after an eight-billion dollar renovation. Customers will now have the option of buying Timbits in quantities of 50 or 100,000, and coffee will be served in kegs, but you'll have to go in the back and get it yourself.
"You can get a variety pack," explained Pankratz, "or, if you're like me, you can just get a quarter million sour cream glazed."
New Tim Hortons Bulk members will receive fork-lift training, and can expect to receive a 15% discount off retail prices.
"We just hope that people will remember to return their empty pallets when they're done with them," said Pankratz. "We do have seating for 12,000, so after filling the half-tonne with coffee grinds, folks will have a chance to shoot the breeze with a friend over a 2 litre mug of our new dark roast blend."
The new Tim Hortons Bulk store is so large, it even has it's own Tim Hortons outlet.
(Photo credit: by scazon/CC)