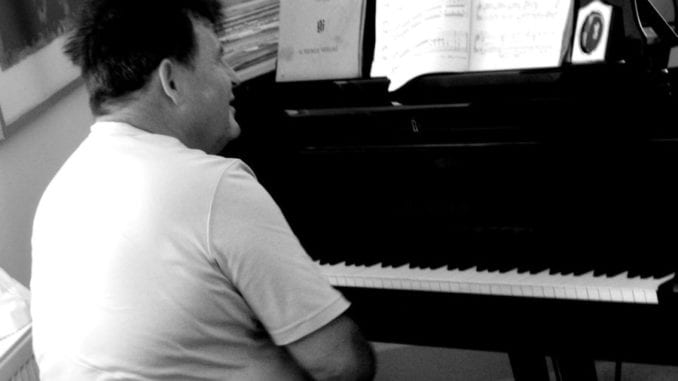 ABBOTSFORD, BC
Local man Timothy Warkentin left audiences at South Abbotsford EMB stunned this week after his performance of that song you play by rolling your knuckles over a few black keys. It was the greatest piano performance at South Abbotsford since six-year-old Erin Wiebe performed a couple tunes from the Bastien Piano Basic Primer level book last fall.
"What can I say? The man has a gift," said Mrs. Penner, who was one of more than eight guests who stuck around after faspa on Sunday afternoon to hear the man play. "I know he's in high demand, but I'm really hoping we can convince him to perform again sometime."
Warkentin's lack of formal training has not been an impediment to his development as a pianist.
"I've only got one song in my repetoire, but it's quite the doozy," said Warkentin. "I can roll my knuckles over those three keys like no one's business. Even Peter Wall's got nothing on me!"
But Warkentin's musical talents know no bounds. The 53-year-old concrete worker said he was planning to branch out into the recorder and maybe even one of those children's xylophones this spring.
"I'd even be willing to lead the hymn singing at South Abbotsford if they let me," said Warkentin. "I can't read music, but I can wing it."
Abbotsford mayor Henry Braun was so moved by Warkentin's knuckle-piano performance that he said everyone could take the day off on Monday and has officially dubbed Warkentin as "the Rachmaninoff of the Fraser Valley."
(photo credit: Anton Raath/CC)