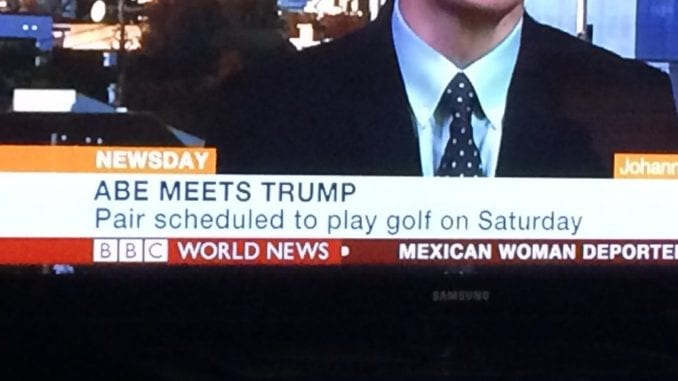 WINKLER, MB
After seeing his name on a BBC News broadcast, local man Abe Sawatzky is really excited to meet the President of the United States on Saturday.
"I was in the barn with the cows, when all of the sudden Martha came running in, 'Abe, Abe, you're on the TV!' she said. So I dropped the teat dip and rushed inside," says Abe. "I thought maybe Martha was fooling, but there it was, my name on the TV."
Abe is under the impression that his name was drawn in one of those raffles that Martha likes to enter. He plans to fly out to Florida tonight to meet Donald Trump.
"Apparently, we're gonna play golf yet," says Abe. "I don't know what the elders will say about this flying and golfing but if the President calls, I answer."
Abe was also surprised to learn he was now the Prime Minister of Japan.
"I guess I'll go there yet, too," said Abe. "My life has changed so much in the last couple hours. It's very exciting."
Who knows what the future holds for Uncle Abe from Winkler.