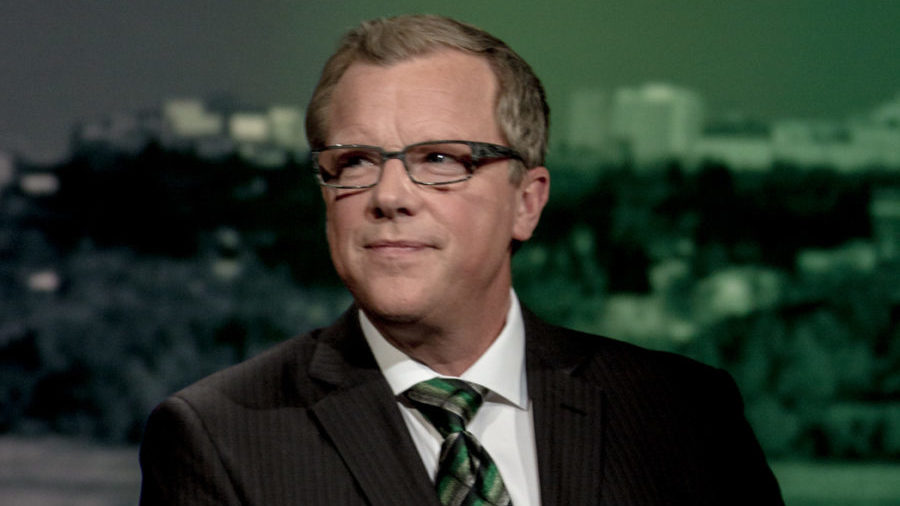 REGINA, SK
The competition was fierce this year at the annual Mennonite Premiers Competition, but when the final scores were tallied, Saskatchewan's Brad Wall was declared the winner.
"Basically we put the Premiers through a series of tests to determine their Mennoniteness. We're looking for both brains and brawn," said event organizer Victoria Epp. "Brad Wall scored well in all the categories."
First there is a Jeopardy-style trivia game on Mennonite history, where Premier Wall surged past the competiton in the 'Villages of Molotschna' category.
"I was very impressed. He knew all the colonies from Hablstadt to Heirschau and everything in between," explained Epp. "He even scored pretty well in the Plautdietsch spelling section. People usually get stumped or at least slightly flustered on Jeschlajcht."
But what impressed the audience most was Premier Wall's performance in the rock-picking and swimsuit competition.
"We've combined the two events this year," said Epp. "Basically we're examining their physique while they pick rocks out of a field wearing nothing but cut-off jean shorts and a pair of suspenders."
After more than a dozen events, Wall was given the gold medal and declared the best Mennonite Premier in the country.
"I'm honoured to win this award," said Wall. "I may have been the only person in the competition, but it's never a bad thing to be the best Mennonite premier…even if I'm also the only one."
Wall was also given the silver and bronze medals as the only Provincial leader who showed up to the competition.
(photo credit: DanielPaquet –  CC BY-SA 4.0)