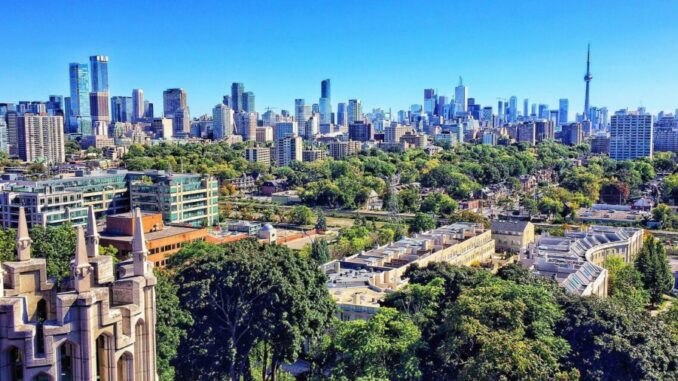 TORONTO, ON
Toronto school teachers, Pamela and Andrew Doerksen, have just sold a small empty Danforth lot for $990 million and used the money to buy, like, 40% of the Toronto Maple Leafs.
"I had no idea it was that easy to become a professional sports team owner," said Pamela. "All you have to do is bulldoze your house in the Danforth and sell, sell, sell."
Given that the Doerksens no longer have a place to live, they'll be shacking up in the 300 section of Scotiabank Arena.
"This is the best! I'm going to tell all my friends to sell their homes in the GTA to buy professional sports teams," said Pamela.
The Doerksens are also thinking of selling their cabin in Muskoka for 80% of the Toronto Raptors and have even got their cousins back home in Winnipeg to sell their North Kildonan bungalow for an 80% stake in the Toronto Argos.