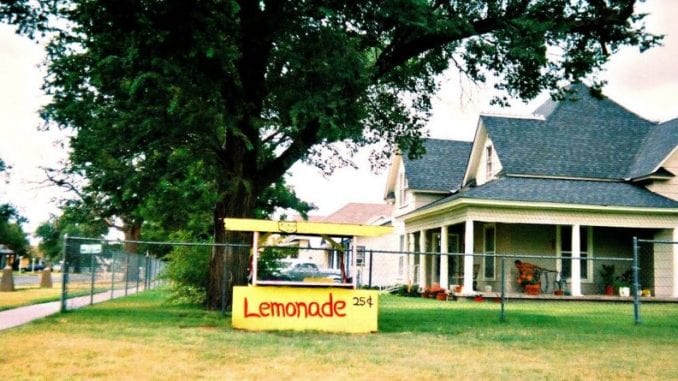 LA CRETE, AB
Like all money generated by any member of the Wiens family, the income produced by Susie and Danny's lemonade stand this weekend went directly to their father.
"If they're living under my roof, the money comes to me," said Mr. Wiens standing in his front porch wearing a velvet robe and suspenders. "Whether it's a cheque from the window factory or quarters from the lemonade stand, as their father I have the right to that income."
Mr. Wiens has not had a steady job since '93, but subsists on the income generated by his ten children and his hard-working wife Elizabeth.
"There's a reason I had so many kids," said Wiens. "How else could I support my schmaunt fat addiction?"
Wiens' oldest children, Andrew and Pamela, who are well into their twenties, still give their chicken-catching paycheques to their father.
"I taught them well. I trained them young. It all starts with the lemonade stand," said Mr. Wiens. "Even the Bible says something about this…"
Mr. Wiens plans to retire and live the good life just as soon as he's generated enough quarters to move to Phoenix.
(photo credit: Joshua Ommen/CC/modified)