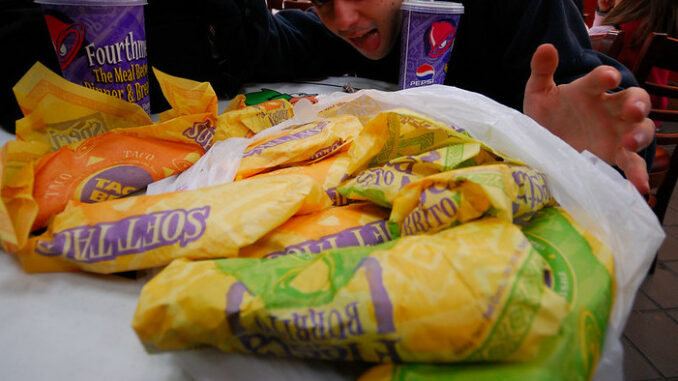 WINNIPEG, MB
Area man Jack Friesen had a real hankering for Taco Bell this past Sunday morning, but instantly regretted it the moment he sat down in church.
"Yeah, well, it all tastes good going down," said Friesen. "But it wasn't long and I faced the dire consequences of my decision."
At first, Friesen tried to maintain his composure, at least to the end of the second hymn, but soon his stomach was gurgling and gargling in such a way that he couldn't take it any longer.
"I'm sorry, Mrs. Ens, excuse me," he whispered as he scooted down the aisle. "Sorry, sorry, excuse me."
As soon as he got to the end of the row, he rushed out of the sanctuary and spent the rest of the service in the men's room.
"What on earth is with that Jack Friesen?" said Mrs. Ens after the service. "Always skipping out of here as soon as the sermon starts!"
Friesen reportedly was in the men's room well into the afternoon, which caused quite the lineup during the church faspa.
"Come on, man!" shouted Mrs. Toews. "Some of us had a breakfast burrito ourselves and you can't keep hogging the facilities!"
From now on the North Kildonan Southwest Mennonite Church will be asking all parishioners to refrain from smoking cigarettes, wearing scented perfumes, or eating Taco Bell right before the service.
(photo credit: Antonio Morales Garcia/CC)