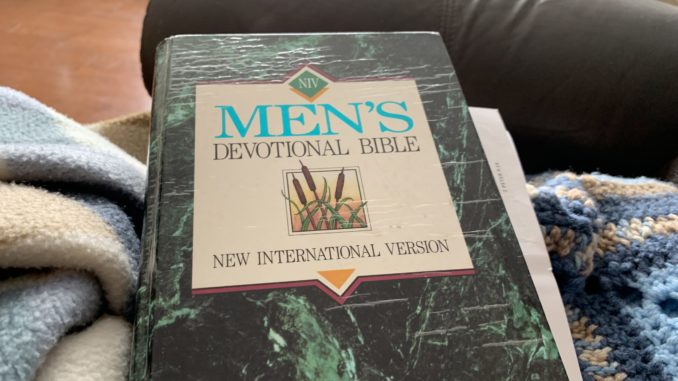 CHILLIWACK, BC
Mrs. Neufeld from over in Chilliwack caused quite the stir at the 1st Chilliwack MCBC church this week after showing up sporting a loud purple blouse and a men's study Bible.
"Well I never," exclaimed Mrs. Klassen, upon witnessing the spectacle. "I sometimes peer over my Harold's shoulders, I admit, but carrying a men's study Bible to church? Next thing you know she's going to ask to be on elder board."
Mrs. Neufeld defended her use of the Bible, saying she bought it for 25 cents at the local MCC store.
"Plus I've learned a lot. Mostly how not to lust after my neighbour's wife and how to be the head of the house," said Mrs. Neufeld. "Seems like I've checked both of those boxes already."
Mrs. Neufeld says she's going to get her husband Dan a Women's Study Bible sometime this week so he can learn to be a little more submissive and pull his weight around the house with the chores once in a while.