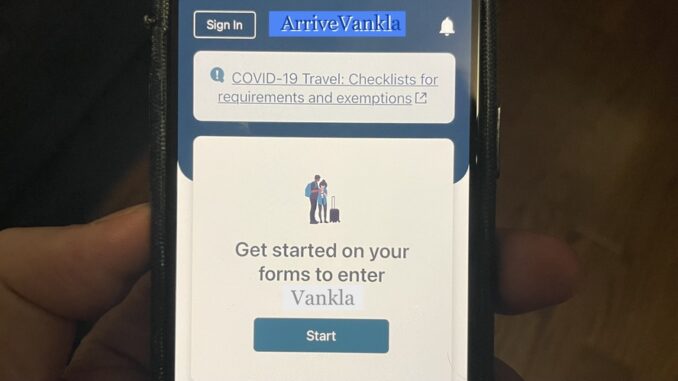 VANKLA, MB
Just as the federal government is set to scrap the glitchy ArriveCan app, the city of Winkler has decided to add a new "ArriveVankla" app for all visitors from Jantsied or Morden yet once.
"If you're from Reinland or Altona you can come without the app," said Vankla spokesperson Daniel Issac, "but if you're from Schteinback or Morden or, worse yet, Vanapag, we're going to need to see some credentials."
The new app has a simple 69-question survey asking intimate personal details about each visitor.
"We want to know how long you've been at the Vanapag Walmart and how much yerba you're bringing into the Pembina Valley," said Isaac. "We also ask for age of baptism and how many children you and Martha have."
The app will also require users to estimate their monthly tithe and how many used mattresses they donate to the local MCC each year.
"I know it's a bit of an inconvenience, but we just want to know who's coming in and out of the Pembina Valley," said Isaac. "Besides the questions are no more intrusive than what they ask you when you sign up for a Costco membership."
Mayoral candidate Henry Siemens says he'd scrap the app as soon as he's elected, while the other candidate could not be reached for comment as he was far too busy buying burgers in Winnipeg.