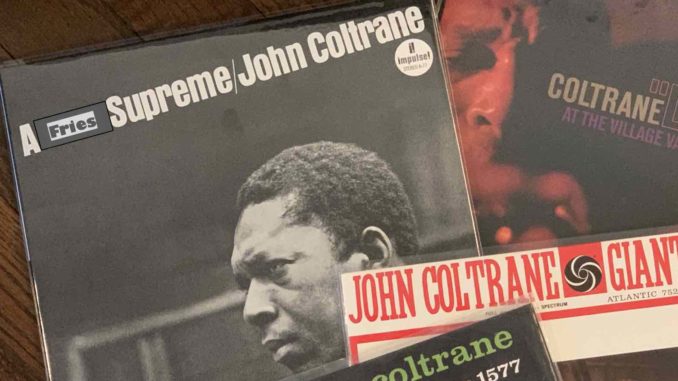 IRVINE, CA
In an effort to attract a more sophisticated audience, fast food giant Taco Bell is in talks to purchase the music catalogues of jazz legends Bill Evans, Charles Mingus, and John Coltrane.
"A Fries Supreme? What do you think?" said Taco Bell CEO Mac Donald. "I mean, we're not going to be changing our products in any way, but just think of the marketing possibilities."
The new campaign will begin with a 15 minute-long commercial featuring various Taco Bell products and the entire first side of Coltrane's Giant Steps.
"The commercial features a compelling lecture by a notable jazz professor talking about chromatic third relations while chowing down on a Cheesy Gordita Crunch," said Donald. "I really think we're going upmarket after this."
All Taco Bell locations will be featuring Saturday evening free jazz performances and the chain is also in talks with the venerable Village Vanguard to add Doritos Locos Tacos to the menu.