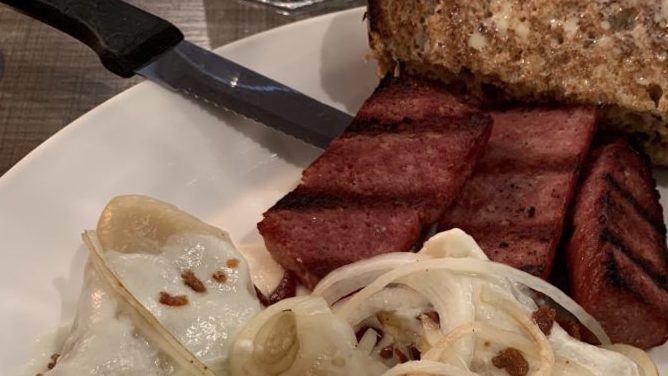 YARROW, BC
Timmy Wiebe of Reinland, Manitoba ventured out to Abbotsford this week and quickly became the first Manitoban ever to dare to try BC farmer sausage.
"BC farmer sausage? It doesn't give such," said Wiebe, thoroughly disgusted at the very thought of it. "For me, it's Pioneer or Vankla or nothing else yet."
Wiebe said his frintschoft back home warned him against being too adventurous in his farmer sausage-eating, saying no Manitoban had ever survived an encounter with BC sausage. Wiebe says he would have come and gone without trying BC sausuage, except for the presence of a particularly persuasive Klippenstein woman, who insisted he give Rempel's a try … and much to his surprise, it was delicious.
"Waut de schissjat is this yet? This is delicious! Takes me right back to the farm in Reinland," said Wiebe. "From now on I'm going to be a little more open-minded about my farmer sausage choices."
Thanks to his endeavours, Wiebe has been declared the most progress and open-minded Mennonite man in all of Manitoba.