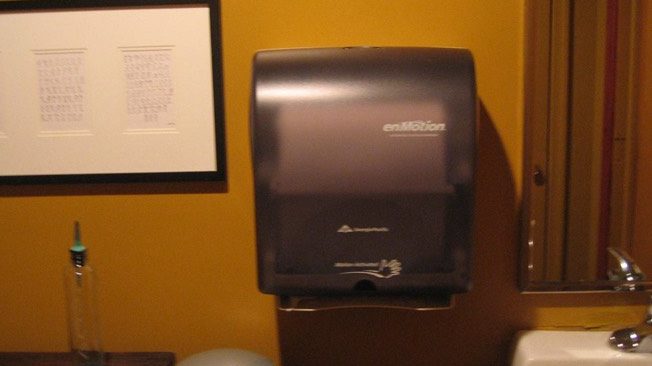 WATERLOO, ON
Mr. Eby of Waterloo spent more than 6 hours at his local Walmart this afternoon trying to get the automatic paper towel dispenser to recognize him.
"It's worse than milking a cow," said Eby. "I waved, I tried slowly, I tried quickly, but nichts."
Eby said the only way he could get the thing to dispense any paper towel was if his hand came so close to the machine that it physically touched it.
"But then I'd just have to wash my hands again," said Eby. "It was absolutely impossible to obtain any paper towel without redirtying my hands."
Management at the local Walmart said there was nothing wrong and it was all part of their plan to prevent Mennonites from taking home a year's supply of free paper towel.
(photo credit: Bardo/CC)