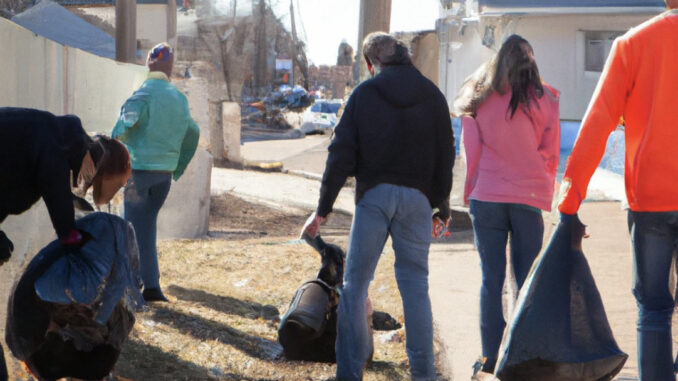 STEINBACH, MB
Every year, the community of Steinbach gathers together on a Saturday to pick up garbage and beautify the city. It's called 'Pick up and Walk' and is quickly followed by an even more popular pastime of driving up and down Main Street tossing your litter out the window.
"It's really about community," said local litterer Dave. "There's a sense of pride when you drive by your crushed Papsi can day after day. Emptying the ashtray from a moving vehicle is also a longstanding tradition."
In years gone by, area litterers used to toss their empty beer cans on gravel roads throughout the area, but lately they've really concentrated their efforts on the City of Steinbach.
"It feels really good to come together for the cause," said Dave, emptying an ice cream pail full of wet freshly-used sunflower seeds onto a city sidewalk. "You know, it's events like this that really show what this community is made of – knackzoat."
Dave says he and his buddies also enjoy defacing public property and modifying their vehicles in such a way as to cause the maximum amount of noise and air pollution.
"You know I have no problem with the Pick Up and Walk folks," said Dave. "I'd just appreciate it if they gave the Toss-Your-Cigarette-Butts-Out-the-Window folks the same respect we give them."