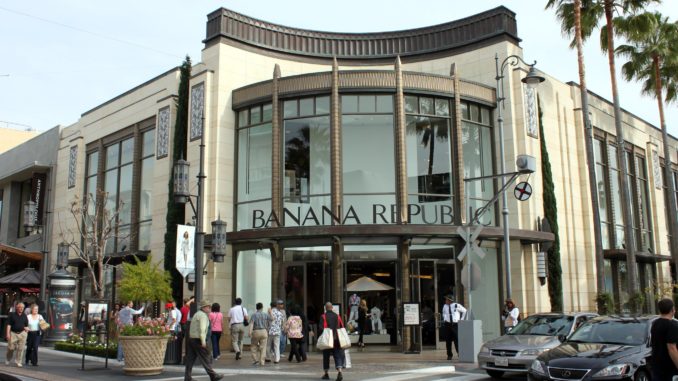 WASHINGTON, DC
Just hours after an embarrassing security breach at the United States Capitol building, government officials announced the commencement of major renovations to turn the place into a "totally epic" Banana Republic outlet store.
"Hey, at least something good came out of this whole fiasco," said Senator Mitch McConnell. "And great timing, too. For Christmas I got a $50 Banana Republic gift card that's just itching to be used. Slim fit chinos, here I come!"
Members of Congress displaced by the new Banana Republic will be offered jobs selling joggers and waffle-knit sweaters.
"It's either that our accept the severance package," said McConnell. "Last time I checked it's about $600, which, according to our research, is more than enough to live on."
Book lovers were initially excited to hear that the Library of Congress was going to be preserved, until they found out the new Banana Republic Library will just contain thousands of copies of The Art of the Deal.
(photo credit:prayitnophotography/CC)