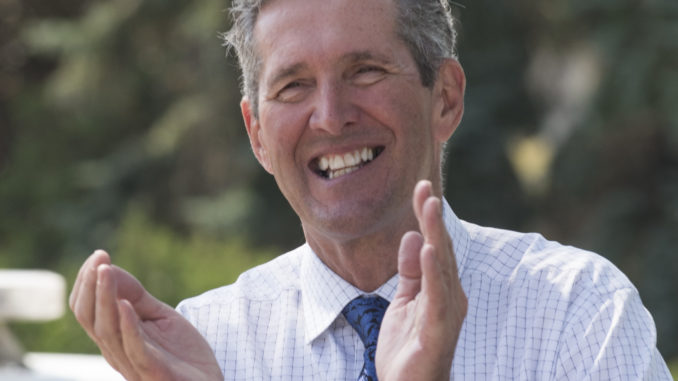 WINNIPEG, MB
There was great concern among the Mennonite members of caucus after Manitoba Premier Brian Pallister announced a "cabinet shuffle" this afternoon.
"We're Mennonites. I'm not so sure we should be doing this," said Morden-Winkler MLA Cameron Friesen, awkwardly shuffling over from the Health department to Justice. "As Mennonites, we might sway to and fro a little, but we certainly don't shuffle."
Shuffling from the Education Ministry to the Office of the Deputy Premier was equally challenging for Steinbach MLA Kelvin Goertzen, who quickly shuffled between offices with a briefcase blocking his face from the cameras.
"No photos. No photos," said Goertzen, covertly cutting a rug at the Leg. "I sure hope Oma doesn't see me shuffling like this. The pictures might wind up on the front page of The Carillon. I don't need that kind of press."
Some Mennonite MLAs across the aisle, however, were completely unfazed by all the shuffling.
"It's good to shuffle once in a while," said Concordia MLA Matt Wiebe. "I come from a long line of shufflers. They called it 'circle games' back then, but still…"
Southern Manitobans immediately dismissed Wiebe's comments as preposterous.
"Jauma lied! Well, of course he's into shuffling. He's one of those city Mennos," said Mr. Klassen of South Blumenort. "Plus the NDP have always been a little more liberal when it comes to things like shuffling."
Manitobans are really hoping the dance clubs will reopen soon so they can try out the 'Cabinet Shuffle' themselves.
(photo credit: 2017 Canada Summer Games/CC)