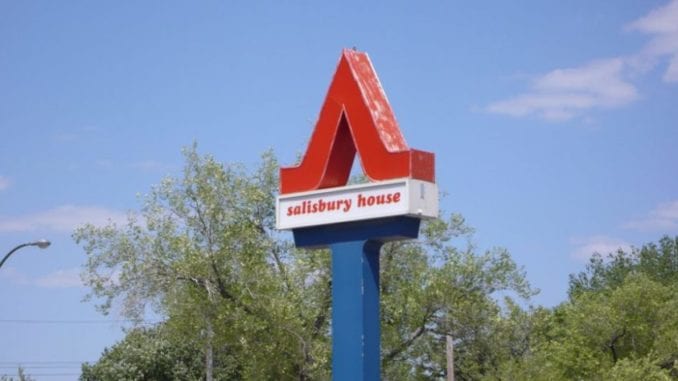 STEINBACH, MB
After numerous construction delays, the Manitoba burger chain Salisbury House has finally hit the big time and opened a branch in the small Mennonite town of Steinbach, Manitoba, where Arnold F. Vogt, 81, had a taste of the infamous Sals Cheese Nip.
"Oba, that burger was good, yet," said Vogt, who had been waiting for a taste ever since construction on the new restaurant began when he was in his teens. "I've only been to Winnipeg once or twice to witness the birth of my children, but I've never had a chance to try a Cheese Nip. It's better than my wildest dreams."
Vogt said he'd never had a burger before in his life, as he usually stuck to home-cooked Mennonite food.
"The closest I came to a burger was my mother's klopps," explained Vogt, "and that was back in the late '40s."
Vogt claims the experience has opened up a whole new world of cuisine to him and plans to try out A&W later this week.
"Who knew non-Mennonites could make such tasty food?" said Vogt. "Too bad the construction took so long. I wish I'd had a chance to try hamburgers sooner."
(Photo credit: Richard Winchell/CC)