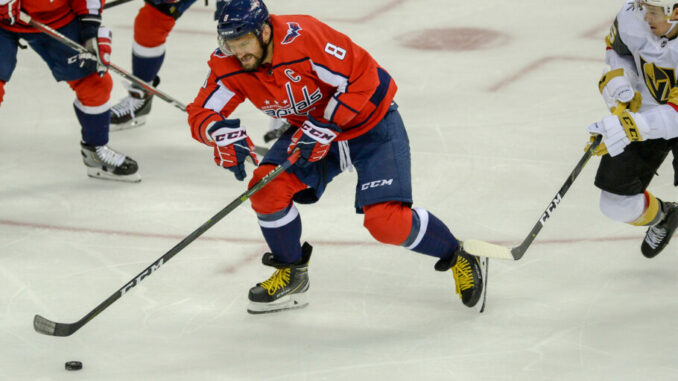 MOSCOW, RUSSIA
Just moments after an empty net goal put him second all-time in career goals, Capitals star Alexander Ovechkin tossed the historic puck into a manila envelope, slapped on a couple stamps, and mailed it to his good pal, Russian dictator Vladimir Putin.
"I figured Vlady could use a pick-me-up," said Ovechkin, teary-eyed at the thought. "Things have been going rough for him in recent months, and, you know, I always try to do what I can to help out a friend."
Over the years, Ovechkin has been an active campaigner for Putin and the gifting of the puck was just one small way to symbolize his support.
"Maybe he can sell it and help pay some of that war debt," said Ovechkin. "And you can bet that when I get to 894 that puck is going straight to the Kremlin, too."
Meanwhile Ovechkin's teammates who gifted him with an easy empty net goal have vowed to send the historic jockstraps they were wearing straight to Putin as well.
(photo credit: All-Pro Reels/CC)