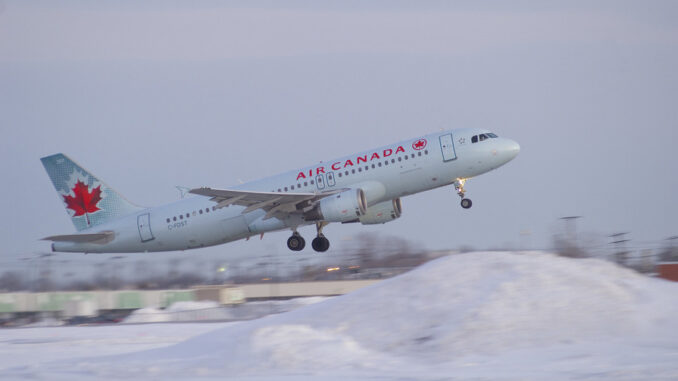 TORONTO, ON
The Thiessens were all packed up and ready to visit their relatives in Manitoba this week, but decided at the last minute to spend the entire week on a lovely Toronto tarmac instead.
"We were all packed. I even had an extra suitcase to fill up with Manitoba farmer sausage, but Anne and I decided it was much better to spend the week jammed into our coach seats on this Air Canada plane," said Jim. "Ahh, what a lovely vacation. Just look at the views of Mississauga."
It didn't take long and the Thiessens were making friends with everyone around them.
"Good thing I brought along my crokinole board," said Thiessen. "We had a full-fledged tournament right here on the tarmac. What a holiday!"
The Thiessens really enjoyed their Pearson airport vacation, but hope to visit the relatives sometime in the future.
"Just as soon as we get off this plane, we're heading straight for Manitoba," said Jim. "See you in summer, Thiessen clan."
A spokesperson from the airport said that Jim's timeline seemed "optimistic" and made no guarantees the Thiessens would be in Manitoba that quickly. Meanwhile the Thiessens' luggage has been rerouted to Dakar, Senegal via Tbilisi, Georgia where the Theisses are "more than welcome to go pick it up."
(photo credit: Roderick Eime/CC)