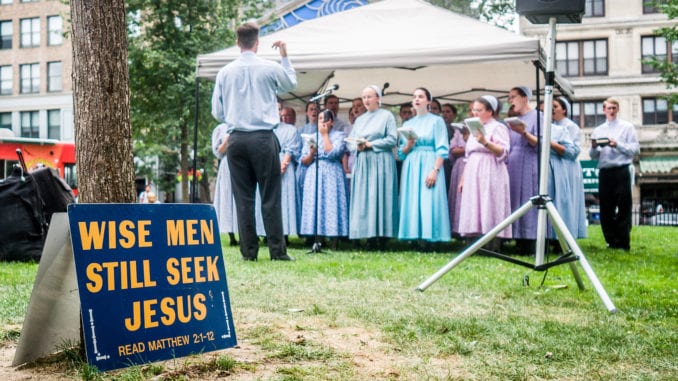 TAMPA, FL
After millions of Mennonites turned off their television sets (if they had them) and washed their eyes out with soap at this year's Super Bowl, the NFL has announced that a choir of modestly-attired Mennonite women will bring the entertainment at next year's championship.
"We're trying to have a more family-friendly show," said NFL commissioner Roger Goodell.
"Plus, we're pretty sure these women have got nothing to protest."
Previous halftime shows have included performances by Shakira and J. Lo, not to mention the infamous Janet Jackson performance.
"We've asked the choir to do some contemporary songs…like, say, True Evangelical Faith," said Goodell. "Maybe I can convince them to do Sweet Sweet Song of Salvation."
With most viewers tuning in for the commercials and halftime, Goodell is wondering if anyone actually watches the game anymore.
"Quite frankly, we're thinking of replacing the football with a Dutch Blitz tournament," said Goodell. "I know some won't approve of that level of violence, but we have to do something to keep up the ratings."
(photo credit: Phil Roeder/CC)