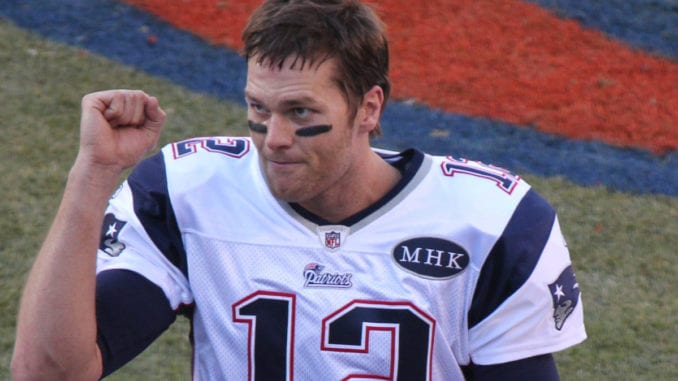 TAMPA BAY, FL
Aging NFL quarterback Tom Brady has signed a new two-year deal worth close to $50 million to endorse Geritol multivitamins.
"I figure by the time I'm done this new contact with the Buccaneers, I'll be needing them," said Brady. "But, hey, we all need a boost now and then, don't we?"
It's not yet known whether Geritol is on the NFL's list of approved substances.
"As long as he's not deflating the footballs again, he should be fine," said NHL commissioner Roger Goodell. "I mean, I don't blame him, I'm a Geritol man myself."
Meanwhile, retiring New Orleans Saints quarterback Drew Brees has signed a contract to hawk Flintstones vitamins, saying he really needs to "take a Barney Rubble every morning."
(photo credit: Jeffrey Beall/CC)