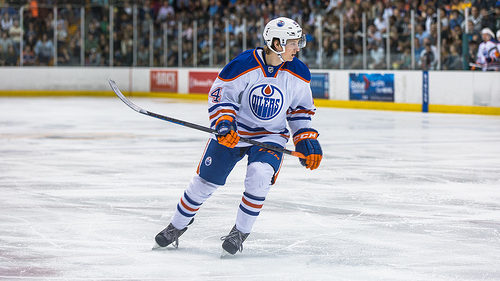 EDMONTON, AB
Up 7-1 after 2 periods the Edmonton Oilers did what everyone was expecting and blew their 6 goal lead to the Anaheim Ducks.
"I've never seen anything like it," said longtime Oilers fan Doug Loewen. "I thought for sure with a 6 goal lead, we'd have the game in the bag. But, no, not with the Oilers it seems."
After Anaheim's Ryan Getzlaf scored early in the third period, the team seemed to play with renewed energy.
"Kesler banged in a couple in short succession, then Corey Perry got one on the powerplay, but still I thought our lead was safe," said Loewen. "I never would have imagined that goalie Jonathan Bernier would score, but he did. He got two goals, in fact."
With the loss the Oilers now exit the playoffs and head for the golf course.
"Well, we made it further than we did last year," said Loewen. "Maybe next year we can blow an 8 goal lead in the Stanley Cup finals. I'd take that as a big improvement."
(photo credit: by IQRemix/CC)