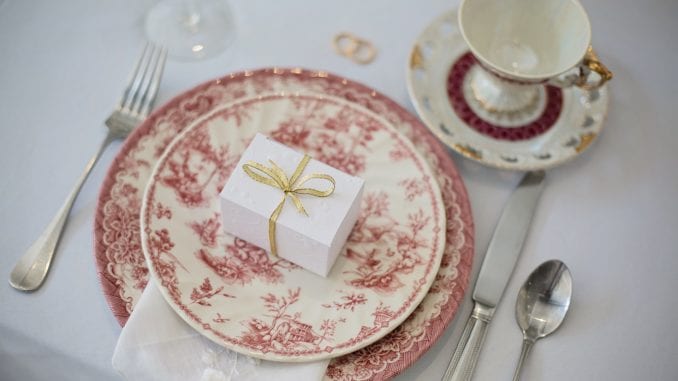 AYLMER, ON
In a heartfelt confession during church prayer time this week, Mrs. Froese, 65, of Aylmer confessed that she hadn't used her wedding china in nearly four decades.
"It's just sat in my china cabinet since the late '70s," said Mrs. Froese, wiping back the tears. "It feels like such a waste."
Mr. and Mrs. Froese were married at the Mennonite church in Aylmer in August of 1978, and all their relatives thought it would be a great idea to pitch in to get the couple the most practical wedding gift ever: a set of fine china.
"They also gave me an eight-piece set of Oneida flatware," said Mrs. Froese. "I haven't dared to use those either."
Given the Mennonite penchant for practicality and frugality, it's very unclear where this wedding china tradition arose.
"Somewhere along the line we must have been influenced by the Lutherans or something," said Mrs. Froese. "I'd have much preferred that they gave me a few packages of Chinet and a box of dish soap."
Mrs. Froese plans to pass on the fine china to her grandkids…who won't ever use it either.