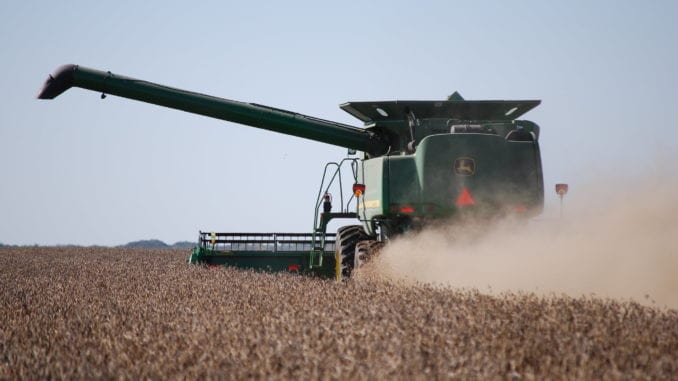 TORONTO, ON
It was an offer he couldn't refuse. When Mr. Wiens was offered almost half a million dollars for his court-side seat to Thursday's game one of the NBA Finals in Toronto, it was too good to pass up.
"You can buy a lot of tractors for that kind of money," said Mr. Wiens. "Either that or one really good John Deere combine."
Wiens said he's a big Raptors fan but his farm and family always take priority.
"I know Drake will miss me out there but I've got a field to plow!" said Wiens. "I'm sure Kawhi Leonard will understand my absence."
Wiens also managed to sell a voucher for one small Bud Light for $2000 and a parking stall for a cool $2.3 million.
(photo credit: United Soybean Board/CC)