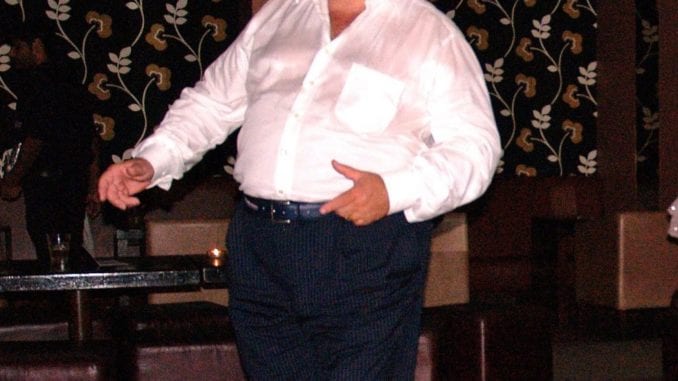 LA CRETE, AB
Local man Herman Fast has denied accusations made by church authorities that his rotund belly is the result of drinking large quantities of beer, claiming that it is due solely to the consumption of vereniki and formavorscht.
"This belly of mine is all white gravy and perogies," said Fast. "I assure you beer has absolutely nothing to do with it."
Still, the elder board was unconvinced.
"I've seen many Mennonite bellies in my day," said Elder Thiessen, "so I know exactly what a belly looks like after decades of Mennonite cooking and there's just something about the shape of Mr. Fast's belly that is awfully suspicious. We're going to have to investigate further."
Fast was made to stand before the elders with his shirt off while they pinched, poked, and prodded in an attempt to uncover any evidence that Fast has been beer drinking.
"This looks like the result of Labatt Blue," said Thiessen. "Schmaunt Fat bellies jiggle a little more. I think it's pretty clear that Mr. Fast has got a beer belly going on here."
If the elder board finds him guilty of having a beer belly, Fast will be shunned for six months and if found to be suitable repentant will be allowed back into the community provided he does fifteen sit-ups a day and sticks to closet-drinking Light beer.
(photo credit: zoetnet/cc/modified)