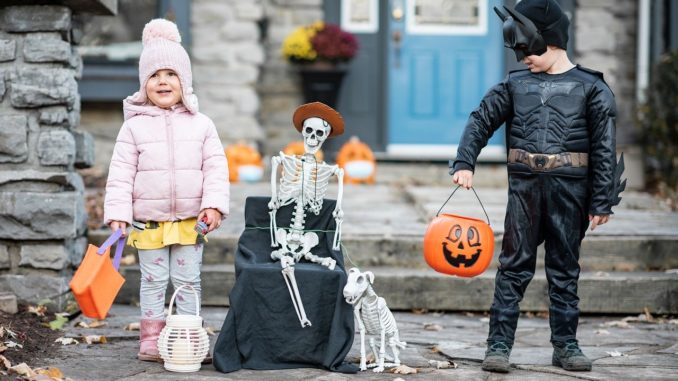 STEINBACH, MB
Thousands of confused Steinbachers took to the streets tonight apparently under the impression that maybe, just maybe, Halloween might be on Saturday this year… or on Sunday like the calendar says, but who the heck knows. 
"I remember one time back in the 70s that Halloween was switched to Saturday when it was actually on a Sunday," said Mrs Friesen. "I really don't want anyone to miss out on my Ted Lasso costume so I'm going out both nights."
Steinbachers wandered aimlessly down Reimer, Friesen and Loewen a day early hoping they'd be given free candy.
"I'm not sure which day it is, because back in 1987 or something we did it on a Saturday I think. Who the heck remembers such things," remarked Tim Wiebe, father of ten eager trick-or-treaters. "Anyway, I've got a great Squid Game costume. I'm hedging my bets, though, so I'm wearing the top tonight and the bottoms tomorrow."
Locals petitioned the city to make an official declaration on the matter, but so far there has been no word from City Hall.
"It's all good with me," said 8-year-old Veronica. "I think we can double our candy haul. So far this confusion has really benefited us trick-or treaters."
Meanwhile in Winkler, there was absolutely no confusion as no one was participating in this holiday anyway.