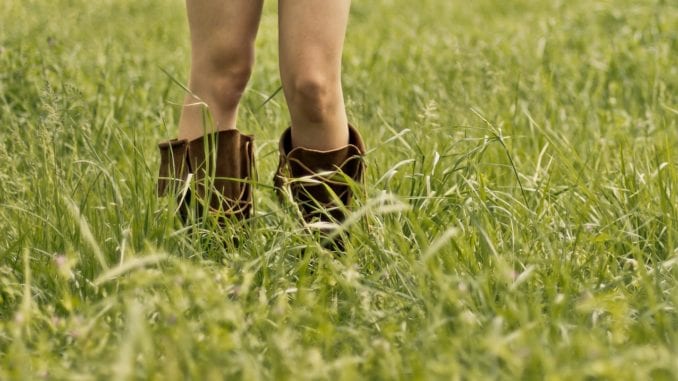 NEWTON, KS
Costumes stores across the country have been running out of stock of this year's hottest Halloween trend, the Sexy Mennonite.
"Last year it was the Sexy Nurse and the Sexy Superhero, but this year it's all about the sexy Mennonite," said costume store owner Alisha Penner. "Basically we take a flower dress and hike it up above the knees, then we add a whisp of hair dangling out of the kerchief. If you want to get attention at this year's Halloween parties, you've gotta go Menno."
There also is an option to dress as a Sexy Mennonite man, which involves a pot belly and suspenders, as well as rubber boots with just a touch of manure to make it authentic.
"Move over Wonder Woman, this year everyone's going as Aganetha Reimer!" said Penner. "The best thing about these costumes is that they're hand-made by Mennonite omas."
Penner says so far it's mostly been Lutherans and Baptists coming in to buy theses costumes.
"They want to live the dream," says Penner. "I get it, I truly do. However, I always tell these people that just because you're dressed as a Sexy Mennonite doesn't mean your sausage and perogy-making skills are going to improve. It's just a costume after all."
Many Halloween stores have run out of stock, but last-minute shoppers can always head on over to your local MCC Thrift store and create a Sexy Mennonite costume of your own.