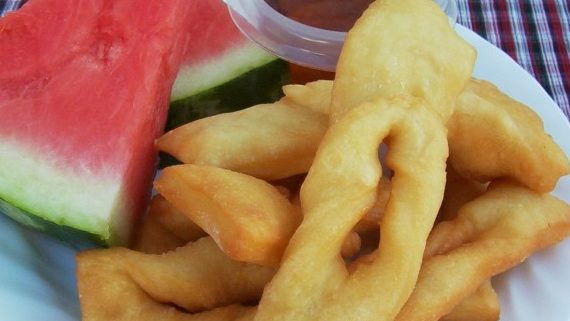 WINNIPEG, MB
The excitement is palpable in Winnipeg for the new Krispy Kreme store. One demographic will not be satisfied, however, until a few changes are made.
"We can get a donut anywhere," said Art Warkentin, President of the North Kildonan Association for the Preservation of Mennonite Cuisine. "But where can you get yourself a good old fashioned piece of roll kuchen? I'm not driving all the way out to Winkler, let me tell you."
Winnipeg Mennonites, most of whom left their hometowns in southern Manitoba decades ago, often feel disconnected to their roots.
"And who better than Krispy Kreme to fix the situation," said Warkentin. "I'm sure the Loewen sisters from Rosenort won't mind sacrificing a few weekends to do the training."
Warkentin is already camping out in a empty lot on Henderson Highway, which he says is the perfect location for a Krispy Kreme Roll Kuchen stand.
"I haven't had roll kuchen since the church picnic at AD Penner Park in Steinbach back in 1983," said Warkentin. "If I'm not willing to go where the roll kuchen is, then I hope the roll kuchen is willing to come to me."
Warkentin is also petitioning the province to force the new Arby's restaurant to sell Pioneer farmer sausage burgers along with the curly fries.