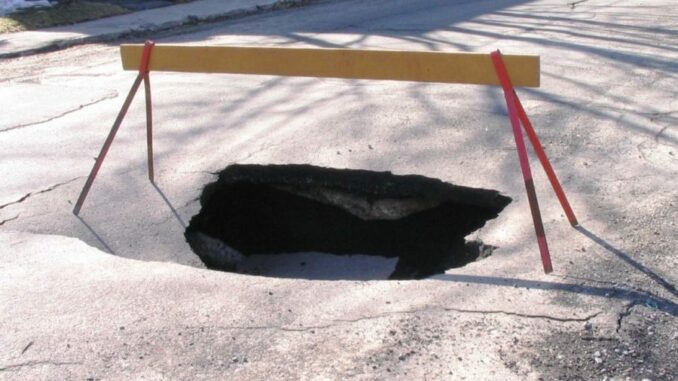 WINNIPEG, MB
A regulation Olympic-size swimming pool, complete with diving board, and a 24/7 on-duty lifeguard has opened up in the middle of a busy street in Winnipeg this week.
"We're really excited about this new recreation facility here in the fine city of Winnipeg," said mayor Scott Gillingham. "I know that people were doing laps early this morning as soon as it opened."
For many Winnipegers, this is the first time they've been able to access such a high quality swimming facility.
"You should have seen the cars backed up during rush hour this morning," said Mrs. Penner of North Kildonan. "I think this new pool will prove to be very popular."
The eager Penner kids are already getting out their trunks and water-wings, though Mrs. Penner says they should use the wading pool first.
"10 or 15 swimming holes of various sizes opened up on our street this spring alone," said Mrs. Penner. "It's lovely to see the city take such a keen interest in health and recreation. The kids will have to wait until they're older to use the deep end, however."
Unused swimming holes will be filled in with asphalt this spring, though the Penner's are really hoping the Olympic pool will stay open for many months to come.
(photo credit: by Robbie Sproule/Modified/CC)