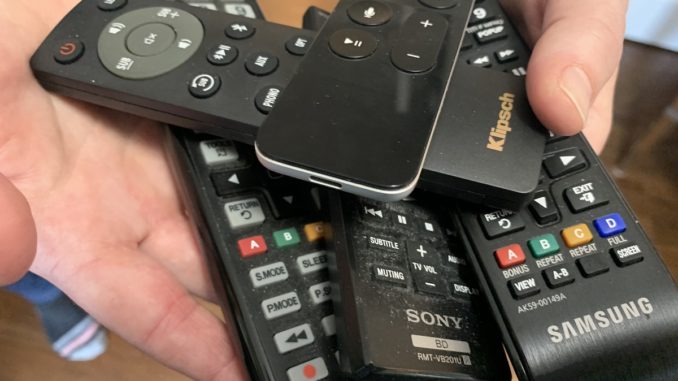 SWIFT CURRENT, SK
When her local school announced they would be going to "remote learning" this semester, Mrs. Wiebe of Swift Current was eager to sign up for the course.
"I've struggled with that remote my whole life," said Mrs. Wiebe, her TV seemingly permanently set to display nothing but static. "It'll be nice to have the kids come over and teach me how to use it for once."
The grandkids have been going over to grandma's every day for "remote learning" while their parents are at work, and this has given Grandma Wiebe a prime opportunity to improve her skills.
"Okay, now, Jakob, how do you get this thing to turn on? Oba, I think it's broken!" exclaimed Mrs. Wiebe. "And what is with all these buttons! Thank goodness you've come over for remote learning. I sure need it!"
Young Jakob and Anna reportedly spent all day teaching Grandma how to use the remote and didn't get any of their own homework done.
"It's nice to help out Grandma, but this remote learning is not all that great for our education," said Anna. "The worst part is once we get the TV working, we have to spend the whole afternoon watching Dr. Phil."
The Saskatchewan Ministry of Education has announced that remote learning will continue until every Mennonite grandma in the province can properly change channels, adjust the volume, and get a DVD to play.