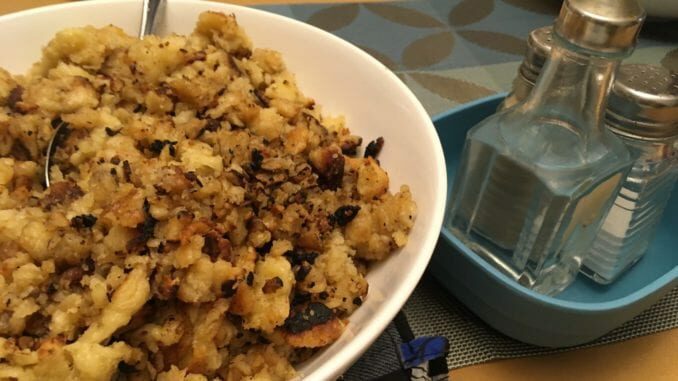 BOISSEVAIN, MB
Long thought of as a quick cheap dish that even Uncle Harry could make, Mennonite scrambled eggs or "ruehrei" as its often called, is now sold exclusively at high end designer boutiques.
"Egg prices are through the roof and that's placed ruehrei out of reach for the average Mennonite," said eggophile Lina Kornelsen of Boissevain. "The dish is now available only at the finest high end stores."
Ruehrei stands are popping up in places like Rodeo Drive, 5th Avenue and even New Bond Street in London.
"Ruehrei is considered very posh these days," said Kornelsen, slathering her doughy eggs with ketchup a little bit of white vinegar. "You have to have a 7-figure salary just to get a taste."
Young people, eager for a better income, are leaving their jobs in Silicon Valley to sling ruehrei for the rich and famous.
"All you need is a stick of butter and a cast iron frying pan," said ruehrei entrepreneur Ashley Brandt. "If only my Oma Brandt could see me now. She'd be so proud."
Gordon Ramsay is also removing foie gras from his menus and replacing it with the more ethical and much more expensive ruehrei.